Gekraxel
A downloadable game for Windows
Gekraxel is one of two things depending on the player; it's either a slow paced exploratory game where you do your best to safely get to the bottom of an abandoned skyscraper, or it's a fast paced speed running game with a lot of thrill and excitement where you race against others to get the best time of all.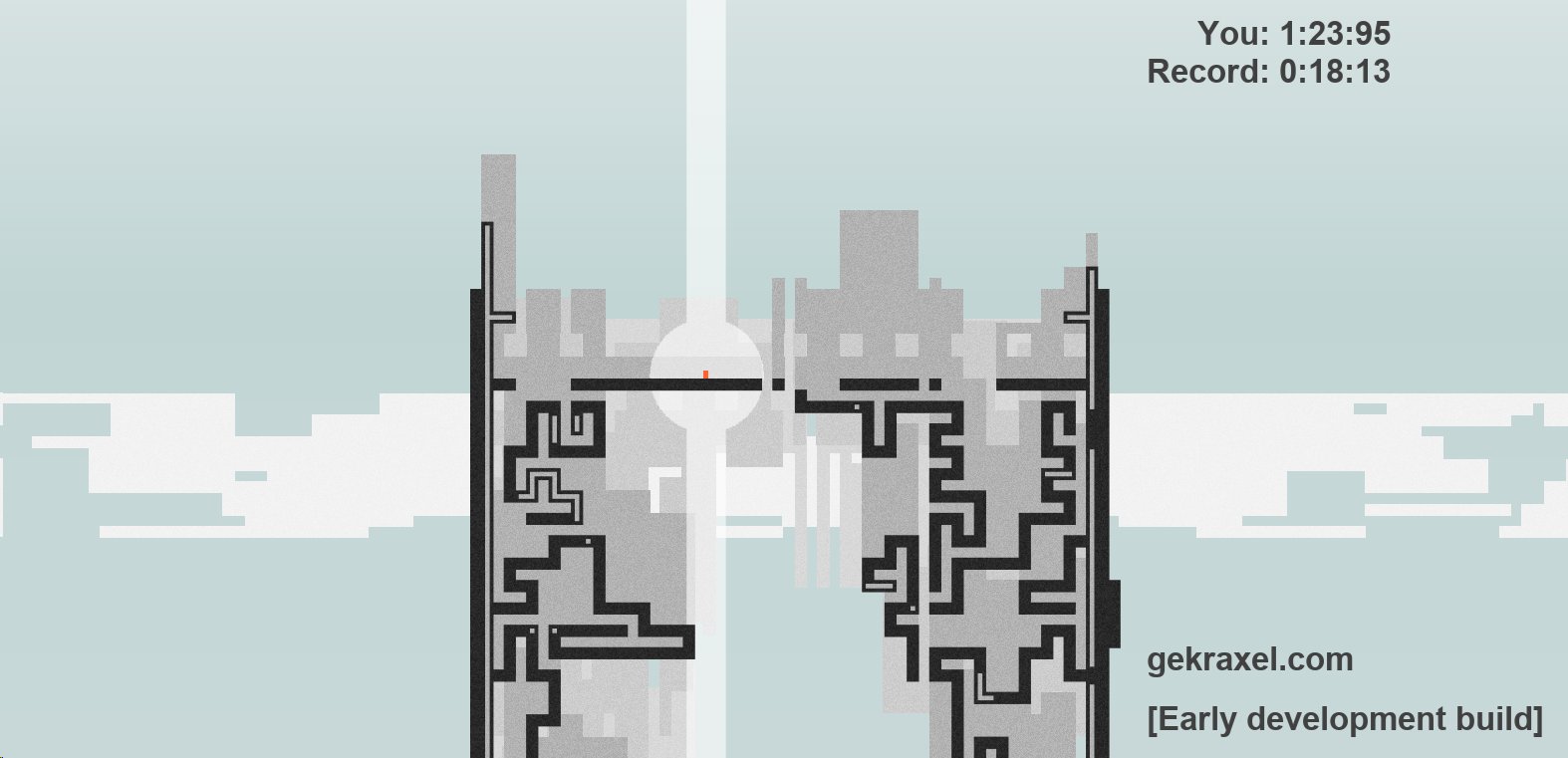 With a minimalist art style the focus of the game lies entirely on the controls and gameplay. It's easy to pick this up for 5 minutes and still get a satisfactory play session, or if you're looking to claim fame for being the best, there's endless hours of fun and challenge awaiting.
The demo is available for free here while we're developing the game, and each week we update it with new features & a new level for you to play. Make sure you check back each week for a new challenge. The game updates itself when launched.

Gekraxel is a game in development by Josia Roncancio & Spelkollektivet.

Check out gekraxel.com for leaderboards & more.